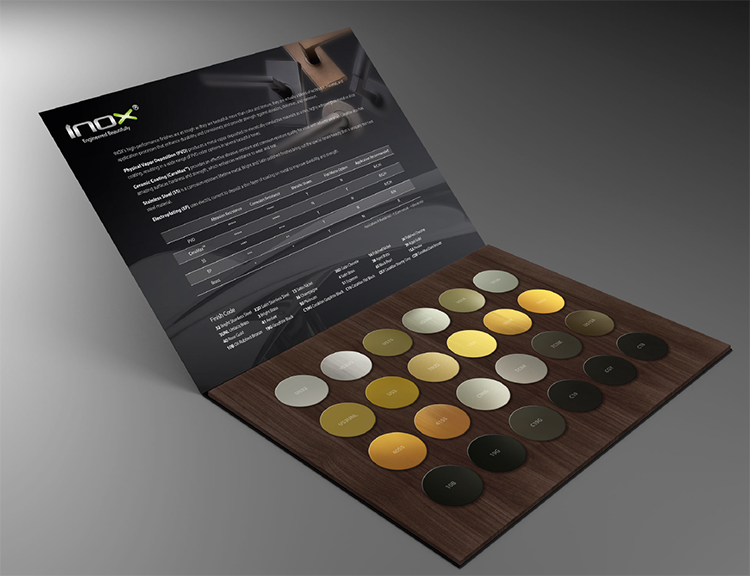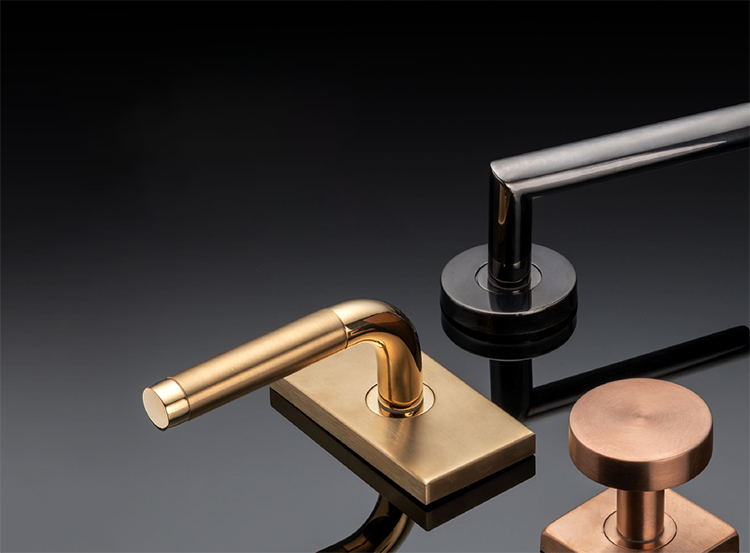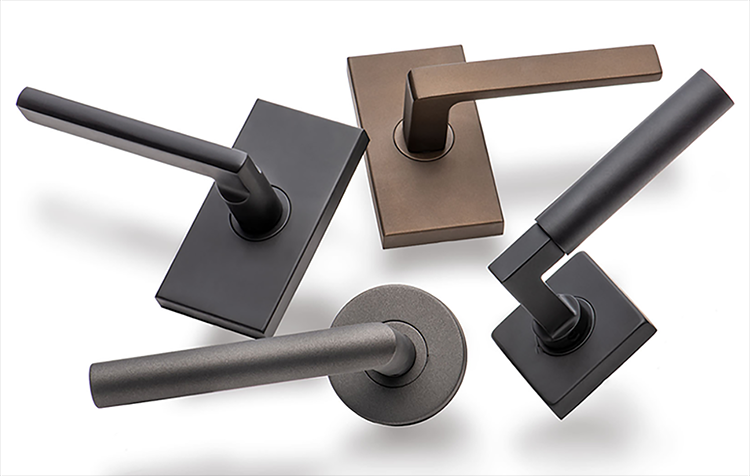 Stainless Steel
A corrosion-resistant metal ideal for use on exterior doors subject to extreme weather conditions
Brings out the innate beauty of the nickel content
INOX 32 (Bright) and 32D (Satin) are lifetime finishes, easily cleaned with mild soap and water
Physical Vapor Deposition (PVD)
Metal vapor deposited on electrically-conductive materials as a thin, highly adhered pure metal or alloy coating
A wide range of color options in several beautiful, warm tones
Electroplating (EP)
Electric current deposits a thin layer of coating on metal
Improves both strength and durability
CeraMax Ceramic Coating
An effective abrasive-resistant and corrosion-resistant coating for areas with adverse weather conditions
Amazing hardness and strength, resulting in enhanced resistance to wear and tear
For more information, contact the INOX Sales Department.
San Francisco's Pier 70 Selects INOX with CeraMaxTM
INOX mortise office entry hardware with CeraMaxTM ceramic coating was selected for Building 12 at San Francisco's Pier 70 to provide beauty, function, and durability.
CeraMaxTM is applied to the stainless steel hardware to resist corrosion and protect hardware investments.