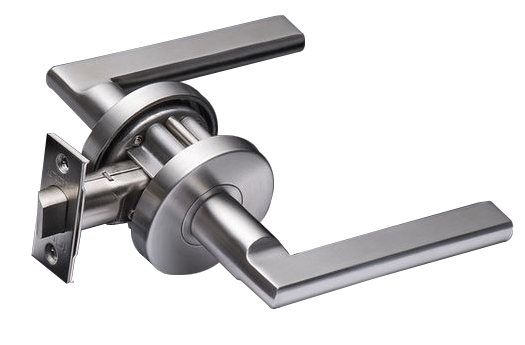 TL4 Series Interior Locks
ANSI/BHMA 156.2 Grade 2 Tubular Lever Sets
Our TL4 Latch is commercial grade with a 28 degree latch retraction to meet ADA requirements; pair with designer INOX trim for your most beautiful options. Also available with a 3-hour fire-rated latch.
Features
INOX TL4 series interior latch sets consist of beautifully designed trim made of stainless steel or forged brass, a spring-assisted interlocking chassis, and a commercial grade tubular latch, making it the perfect choice for high-end residential, mixed use, and hotel or other hospitality openings.

A 28 degree short retraction latch design makes for easier operation, and hardened steel hubs inside the latch prevent lever sag for extended life of the set
Meets ANSI/BHMA Grade 2 Standards. All lever sets meet ANSI A117.1 Accessibility (ADA Compliant). UL10B/UL10C fire rated TL4 latch available.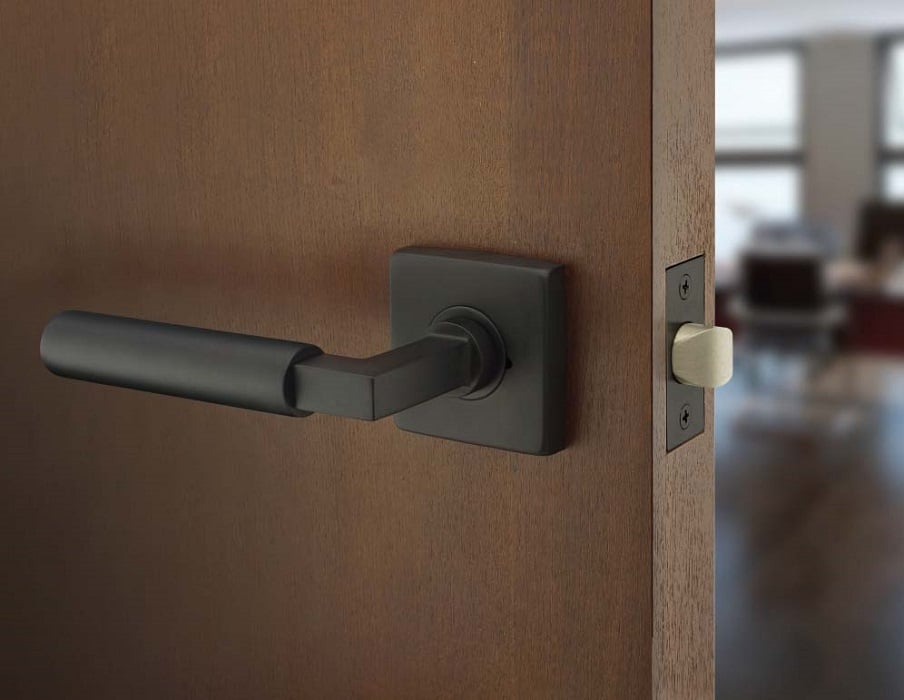 Specifications
Door Thickness: 1-3/8" (35mm) to 1-3/4" (44mm)
Latch Backset: 2-3/8" (60mm) or 2-3/4" (70mm)
Handing: Field reversible for Passage or Privacy functions; specify for Half Passage or Passage with Privacy Bolt
Latch Faceplate: 1" x 2-1/4" standard square corner
Lever Spindle: 8 x 8mm square
Lever Retraction: 28 degree
Standard Latch: TL4 Tubular Latch
Standard Strike: Ships with both full-lip strike and T-strike with square corners.
Compliance
ANSI/BHMA A156.3 Grade 2
Fire-rated latch tested for UL10B and UL10C to 3 hours
UBC Standard 7-2 (1997) NFPA 252
NFPA 80 National Fire Protection - Fire Door Assembly
NFPA101 National Fire Protection - Life Safety
ANSI/BHMA A156.18 Finishes
ANSI A117.1 ADA Accessibility for lever sets (knob sets are not compliant)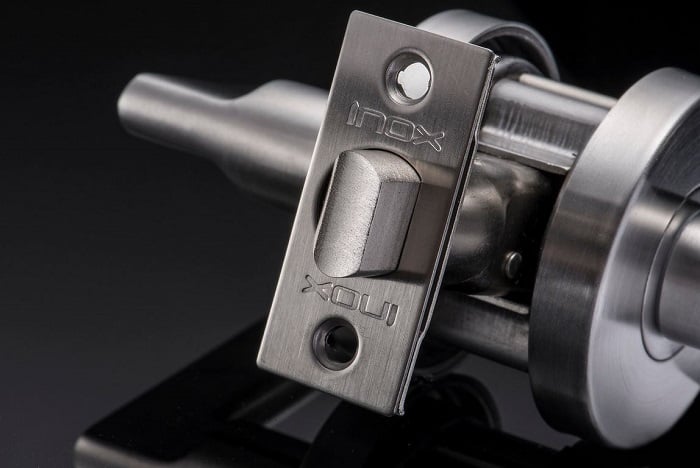 Long Lasting Quality
Stainless steel latch stabilizer bracket designed to handle heavy torque on the 28 degree latch retraction. Internal spring prevents lever droop so your handle remains horizontal for the life of the product.
Grade 2 Certification to 400,000 cycles
Latch options include:
3-Hour Fire Rated TL4

Dummy Latch Kit for pre-drilled doors

TL7 Magnetic Rare Earth Magnetic Latch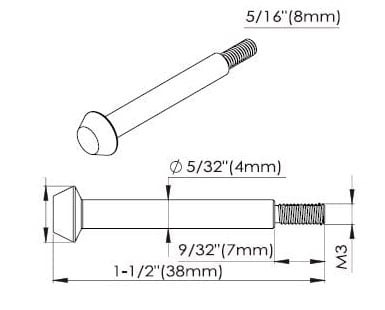 Privacy Pin
All privacy latches come with M4 Privacy Pin and Emergency Release Key.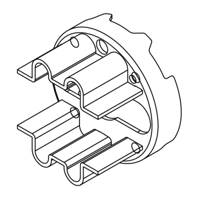 Stabilizer
Stainless steel latch stabilizer bracket for top strength and longevity
Handing a Tubular Latch
Simple and quick to rehand an INOX TL4 Passage or Privacy leverset in the field. See video for a demonstration.
Easy snap and twist action

No tools required

Works for standard and 3-hour fire-rated option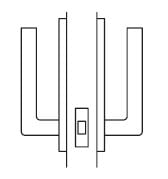 Passage L461 and L471
Door self-latches when closed
Both levers always unlocked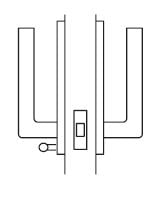 Privacy L462 and L472
Door self-latches when closed
Door locks when privacy pin is pushed from inside
Unlock latch by turning inside lever or by emergency release from hole on outside of rose cover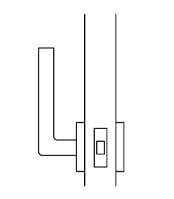 Half Passage L465 and L475
Outside lever always unlocked; inside, dummy rose only
Used on pantry or closet if there is no room for an inside lever
No egress. Do not select this option for spaces in which person could get trapped inside room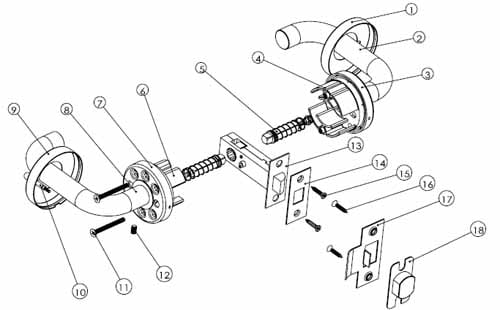 Outside Rose
Outside Lever
Sub-rose
Stabilizing Bracket
Spindle
Interior Bracket
Sub-rose
Inside Lever
Inside Rose
Privacy Pin (for Privacy function)
Screws
Set Screw
TL4 Latch
Latch Faceplate
FP Screws
Strike Screws
Strike
Dust Box
Rose & Escutcheon Options
INOX Designer Levers and TL4 latches can be paired with gorgeous roses and plates to coordinate design across your entire property.
Requires special door prep
2-1/16" (53mm) diameter
Combine with INOX GD Deadbolt for locking functions
Requires special door prep
2-1/16" (53mm) square
Combine with INOX HD Deadbolt for locking functions
Lever Options
All INOX designer levers are standard options for interior lock sets.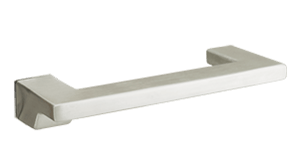 321 Valencia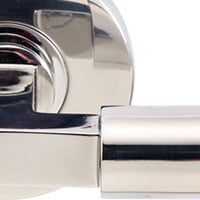 32 Bright Stainless Steel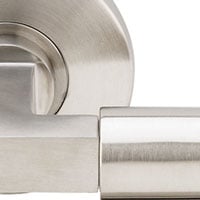 32D Satin Stainless Steel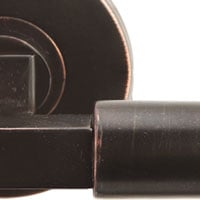 10B Oil Rubbed Bronze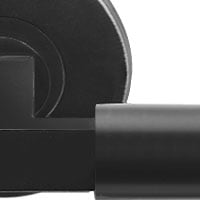 19G Graphite Black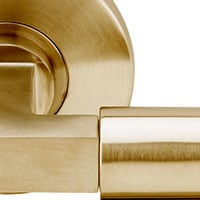 PVD4 Satin Brass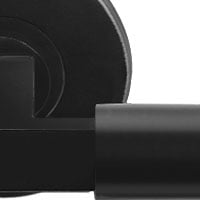 C19G Graphite Black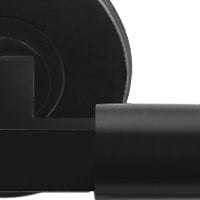 C19 CeraMax Flat Black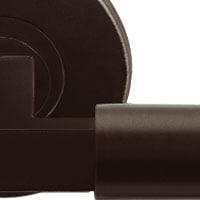 CDB Dark Bronze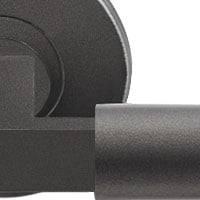 CGY Stormy Grey
Not all finishes are standard. Custom finishes including CeraMax are available with MOQ and extended lead times.
Strike Options
Ships with both full-lip strike and T-strike with square corners.
Radius Corner and ASA Strikes also available.
Full Lip 1-3/4" x 2-1/4"
T Strike 1-1/8" x 2-3/4"
Full Lip Corner 1-3/4" x 2-1/4"
ASA 1-1/4" x 4-7/8"