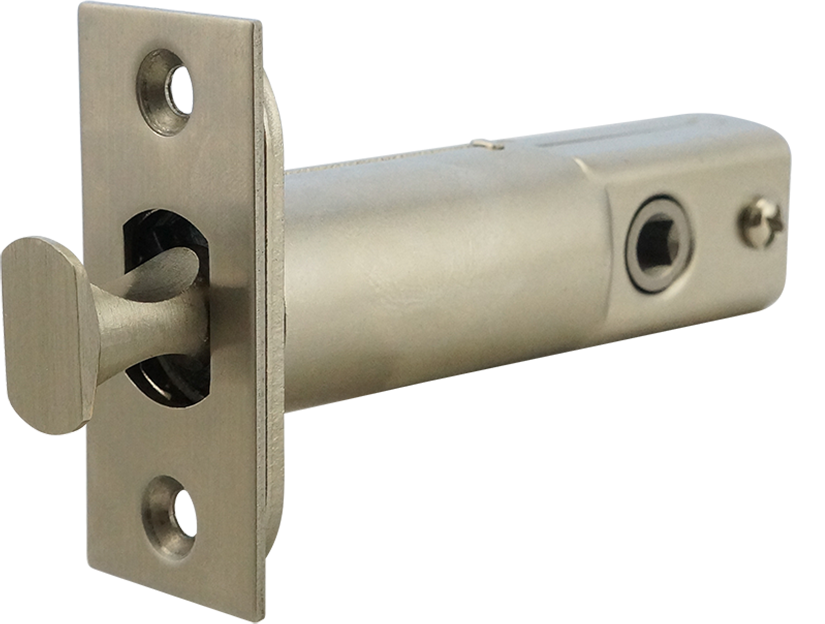 PD2000 TwistLock
Combination Edge Pull & Privacy Pocket Door Lock
A patented two-in-one locking solution for sliding and pocket doors
Features
The distinctive PD2000 TwistLock™ Edge Pull/Privacy Pocket Door Lock features a top-of-the-line edge pull and designer INOX trim working together as both spring-loaded edge pull and locking bolt.
The PD2000 fits a standard 2-1/8" bore - no special prep required - and is constructed of heavy gauge steel. It is suitable for Hospitality, Mixed-use, Residential, and Multi-family applications.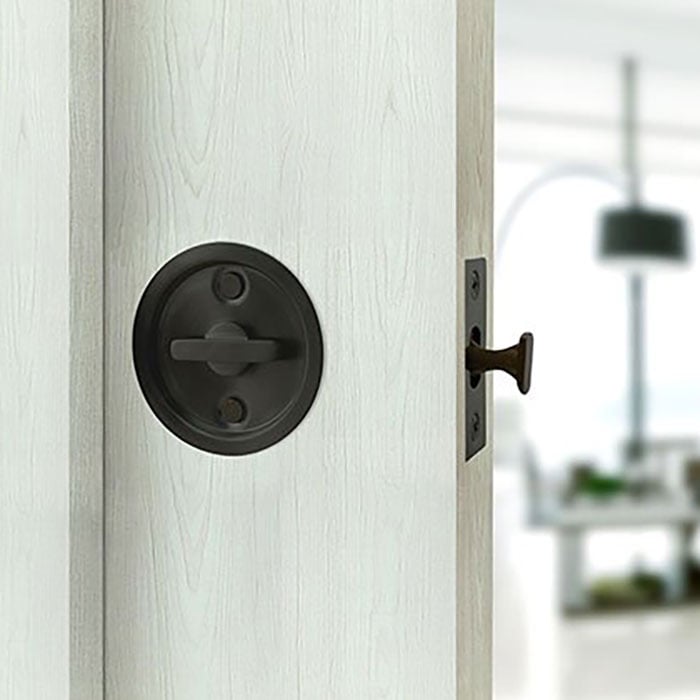 Specifications
Door Thickness, Standard Trim: 1-3/8" (35mm)- 1-3/4" (45mm)
Concealed Fastener Trim: 1-3/4" (45mm)
Thick door kits available
Backset: 2-3/8" (60mm)
Bolt Projection: 5/8" (15.5mm)
Bolt Case Size: 3-1/4" x 3-5/8" x 1"
Thumbturn Spindle: 5 x 5mm square
Handing: Non-handed

Spring Loaded
Push to eject the hammerhead-shaped finger pull bolt

Double Duty
The finger pull bolt is designed to contour ergonomically to your fingers but also acts at the bolt engaging the strike as a privacy lock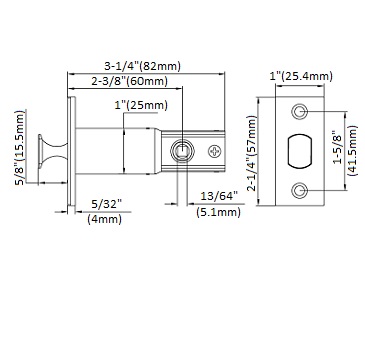 Rotating Bolt locks into strike for quick, easy pulling and locking of pocket doors
Edge pull and lock have been successfully tested to 250,000 cycles
No special door prep required: PD2000 fits into a standard 2-1/8" bore
Available with standard or Concealed Fixing trim
Standard finishes include 32D Satin Stainless Steel and 19G Graphite Black
PD2000 TwistLock:
A revolution in edge pulls
Utilizes a unique rotating bolt that locks into the strike
Patented design: Edge Pull works as both a spring-loaded pull and locking bolt
Designed to fit a standard 2-1/8" bore
Commercially tested with 250,000 cycle test
User-friendly emergency coin release from the outside

PD2062
Privacy Lock with Edge Pull

Spring-loaded edge pull activated by pressing on front end. Edge Pull rotates inside strike acting as deadbolt. Rotate thumbturn on recessed trim to lock or unlock Deadbolt/Edge Pull inside strike. Push Deadbolt/Edge pieces back into lockcase when not in use. Emergency release via coin turn from outside.

PD2061
Passage/Edge Pull

Spring-loaded edge pull is activated by pressing on front end. Recessed flush trim to assist closing and opening of door. Push Edge Pull back into lock case when not in use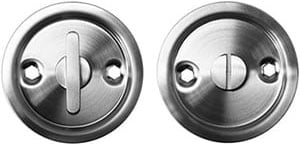 FH12 Round Rose
2-1/2" Diameter
For 1-3/8" to 1-3/4" thick doors
Thick Door Kits available
32D Satin Stainless Steel
19G Graphite Black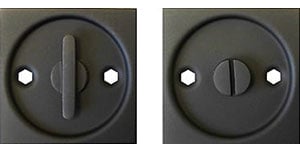 FH13 Square Rose
2-3/8" x 2-3/8"
For 1-3/8" to 1-3/4" thick doors
Thick Door Kits available
32D Satin Stainless Steel
19G Graphite Black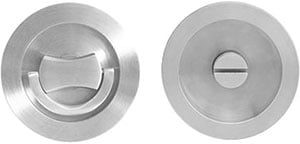 FH22CF Round Rose
2-1/2" Diameter
Concealed Fixing
For 1-3/4" thick doors
Thick Door Kits available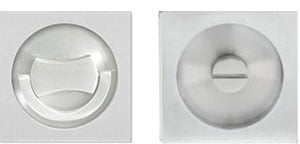 FH23CF Square Rose
2-3/8" x 2-3/8"
Concealed Fixing
For 1-3/4" thick doors
Thick Door Kits available

32D Satin Stainless Steel

19G Graphite Black

C19G Graphite Black

C19 Flat Black

CDB Dark Bronze

CGY Stormy Grey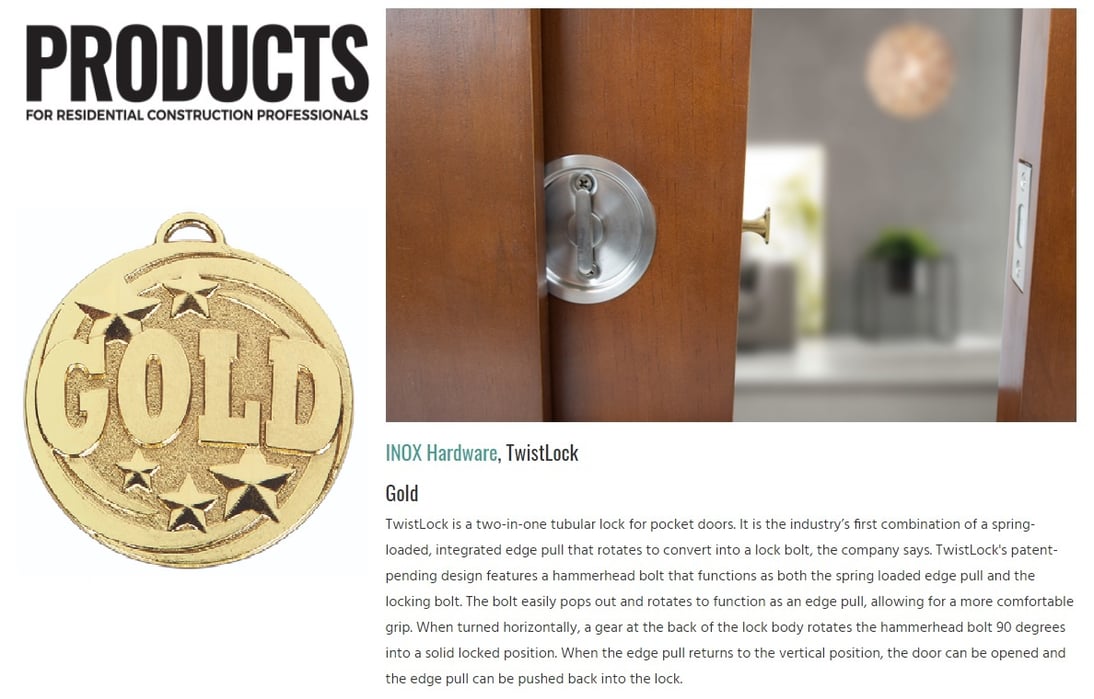 2020 GOLD medal winner