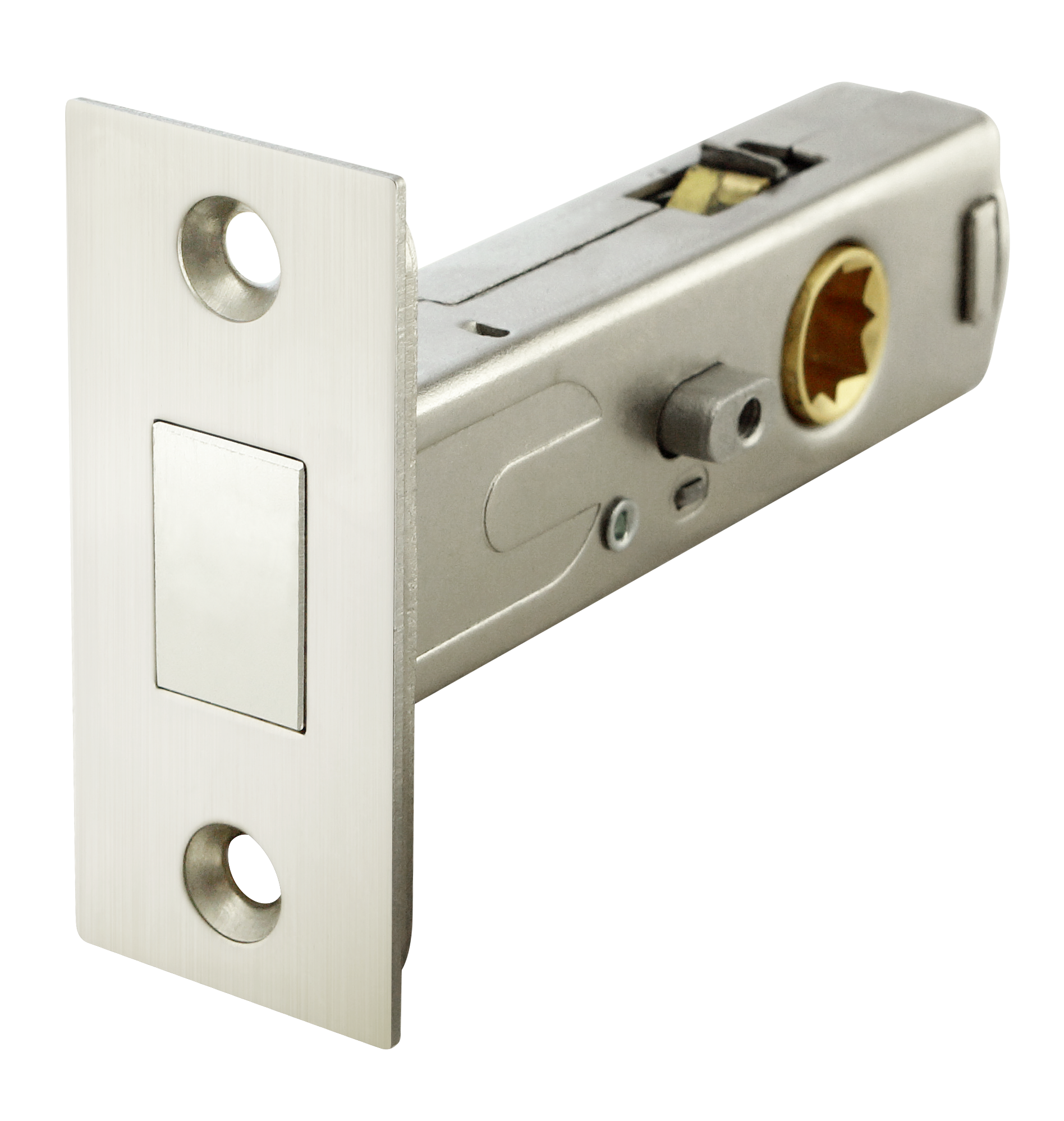 TL7 Magnetic Latch for Tubular Interior Leversets
A powerful magnetic latch that eliminates the need for lip strikes and door frame lip cut-outs, the TL7 is applicable with all INOX decorative lever, knob, and escutcheon designs
Features
A new aesthetic option for homeowners or designers who want to eliminate unsightly or scratched, marred lip strikes, the TL7 is a perfect choice for frameless and flush-to-wall doors.
The TL7 magnetic latch is part of the interior leverset and available in both 2-3/8" (60mm) and 2-3/4" (70mm) backset.

For passage, privacy, or half passage functions, TL7 latch, bolt, and strike incorporate neodymium rare earth magnets, the most powerful magnet available for commercial use .
No special modifications required to use TL7 tubular magnetic latch with any INOX lever, knob, or escutcheon design.
Meets ANSI A117.1 Accessibility (ADA Compliant).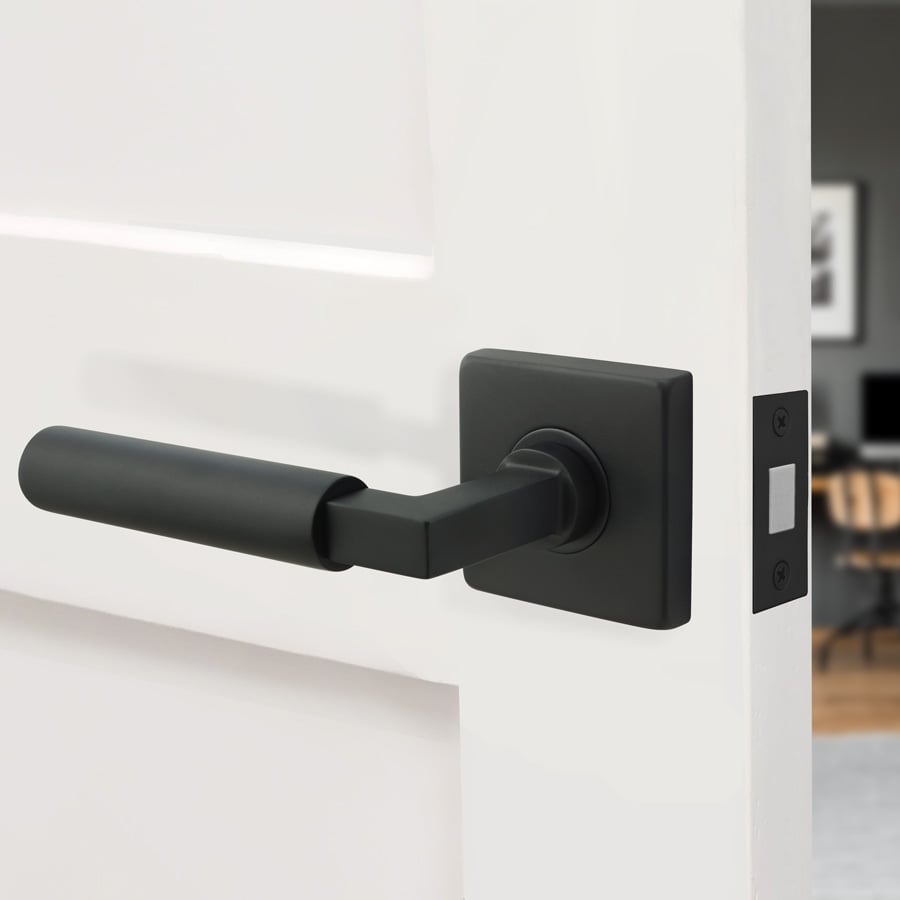 Specifications
Door Thickness: 1-3/8" (35mm) to 1-3/4" (44mm)
Latch Backset: 2-3/8" (60mm) or 2-3/4" (70mm)
Edge Bore: 1" Edge Bore, Latch face 2-1/4" x 1" square
Handing: Latch is field reversible; specify for Half Passage or Passage with Privacy Bolt
Lever Spindle: 8 x 8mm square
Lever Action: 28 degree
Compliance
INOX leversets with TL7 magnetic latches unlock or unlatch the door with only a 28 degree turn, ergonomically easy to use and ADA compliant (complies with no grasp, no pinch rule.)
Watch the video!
The TL7 is a quantum leap forward from old-fashioned mechanical latches that require a metal strike's lip to guide and force the bolt into the door when it's being closed.
The TL7 bolt stays at home in the door until the door is closed, and then the bolt is silently and instantly pulled into the strike with a powerful magnet.

Open Position
Latch bolt is completely retracted when the door is open, providing improved path of access.

Closed Position
When door is closed, rather than a lip strike forcing the bolt into the strike, a powerful rare earth magnet instantly and quietly snaps the bolt in place to latch the door.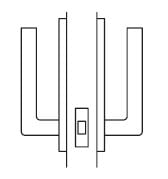 Passage L761 and L771
Door self-latches when closed
Both levers always unlocked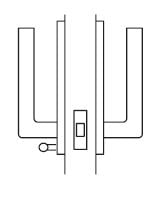 Privacy L762 and L772
Door self-latches when closed
Door locks when privacy pin is pushed from inside
Unlock latch by turning inside lever or by emergency release from hole on outside of rose cover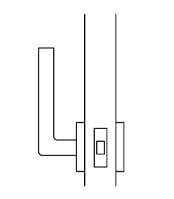 Half Passage L765 and L775
Outside lever always unlocked; inside, dummy rose only
Used on pantry or closet if there is no room for an inside lever
No egress. Do not select this option for spaces in which person could get trapped inside room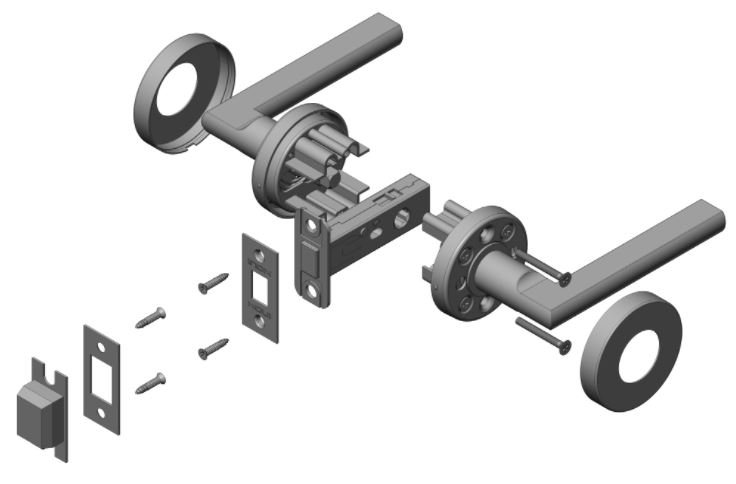 Parts List
Outside Rose
Outside Lever
Sub-rose
Stabilizing Bracket
Spindle
Interior Bracket
Sub-rose
Inside Lever
Inside Rose
Privacy Pin (for Privacy function)
Screws
Set Screw
TL7 Magnetic Latch
Latch Faceplate
FP Screws
Strike Screws
Strike Faceplate
Magnetic Dust Box
Rose & Escutcheon Options
INOX Designer Levers and TL7 latches can be paired with gorgeous roses and plates to coordinate design across your entire property.
Requires special door prep
2-1/16" (53mm) diameter
Combine with INOX GD Deadbolt for locking functions
Requires special door prep
2-1/16" (53mm) square
Combine with INOX HD Deadbolt for locking functions
Lever Options
All INOX designer levers are standard options for interior lock sets.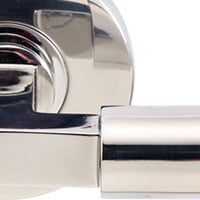 32 Bright Stainless Steel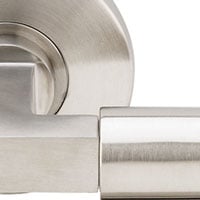 32D Satin Stainless Steel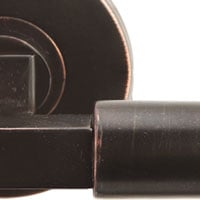 10B Oil Rubbed Bronze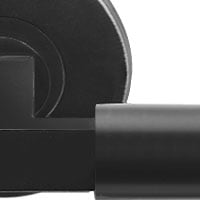 19G Graphite Black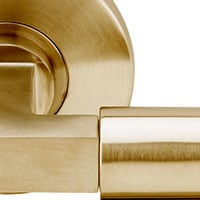 PVD4 Satin Brass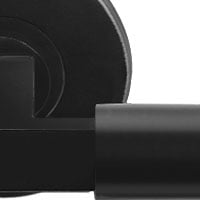 C19G Graphite Black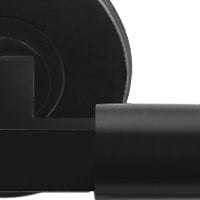 C19 CeraMax Flat Black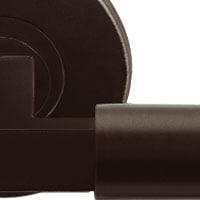 CDB Dark Bronze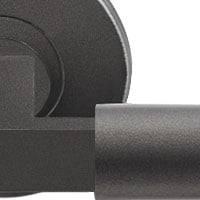 CGY Stormy Grey
Not all finishes are standard. Custom finishes including CeraMax are available with MOQ and extended lead times.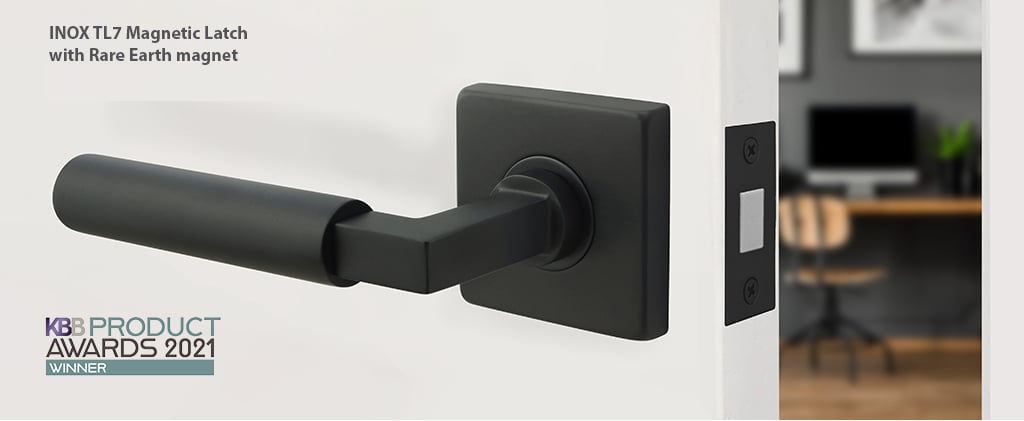 KBB PRODUCT AWARD WINNER 2021