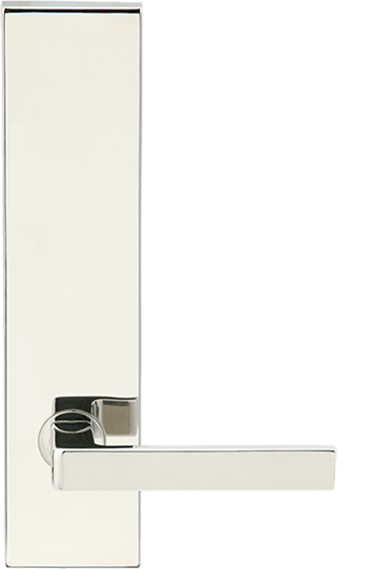 LA/SF Tubular Entry Sets
Stainless Steel sets for residential entry door application
Features
Beautiful option for internal tubular locksets
Keyed single or double cylinder entry functions available
Grade 2 TL4 tubular latch for longevity and strength; 3 hour fire-rated latch available
Matches SF and LA escutcheons across the INOX line and pairs with any INOX designer lever to ensure attractive, uniform design across the property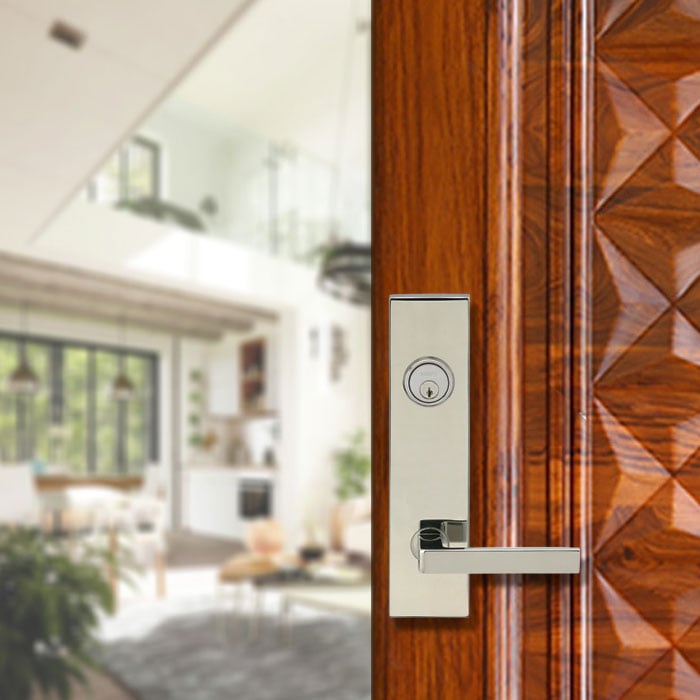 Specifications
Door Thickness: 1-3/8" to 1-3/4" (35mm to 44mm)
Thick Door Kits available
Backset: 2-3/8" (60mm) standard
2-3/4" (70mm) optional
Handing: Specify handing for all functions
Latchbolt is field reversible
Spindle: 8 x 8mm square
Latch: Grade 2 TL4 tubular latch
3-hour fire-rated version available
Latch Faceplate: 1" x 2-1/4"
Standard square corner
Latch Strike: Both full lip strike and T-strike with square corners provided
Radius corner faceplate and strike or ASA strike, also available. Order separately
Cylinder: Schlage C 5 keyway, 5 pin, 2 keys included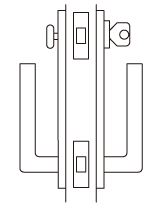 Entry (Single Cylinder)
Deadbolt locked or unlocked by key outside or thumbturn inside
When deadbolt unlocked, both levers operate latch in passage function
Deadbolt and latch are not interconnected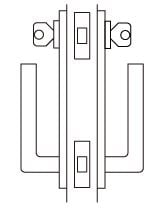 Entry (Double Cylinder)
Deadbolt is locked or unlocked by key inside or outside
When deadbolt is unlocked, both levers operate latch in passage function
Deadbolt and latch are not interconnected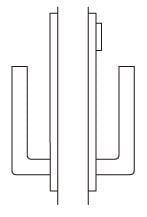 Dummy Entry
Lower Lever position
Both levers are inactive
Dummy cylinder is inactive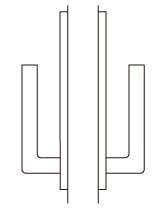 Dummy Pair
Lower Lever position
Both levers are inactive
Escutcheon Options
INOX Tubular Entry sets are available in two beautiful escutcheons to enhance your décor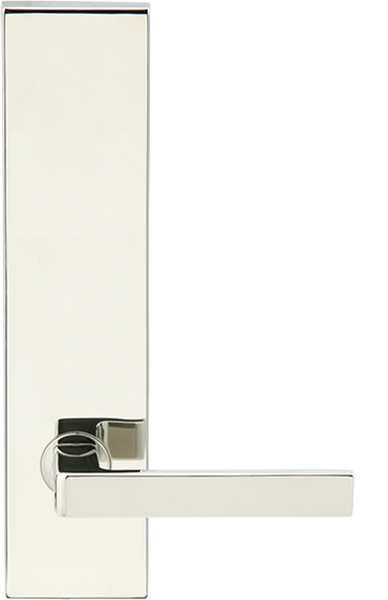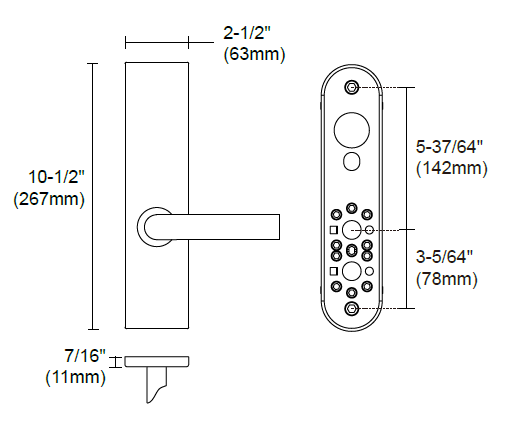 SF Plate
10-1/2" x 2-1/2" x 7/16"
(267mm x 63mm x 11mm)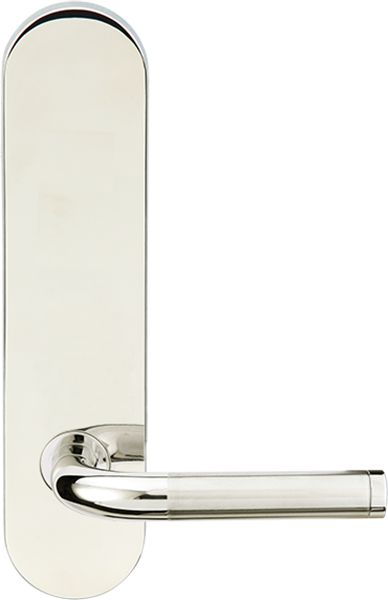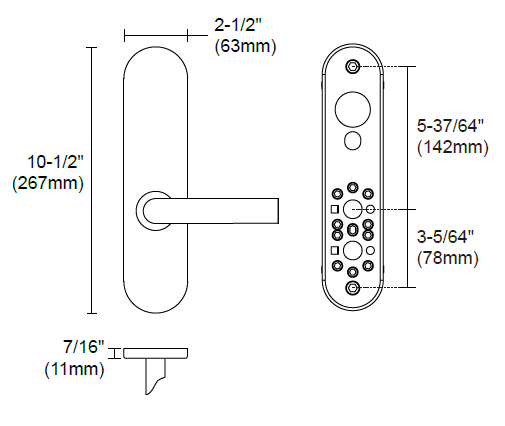 LA Plate
10-1/2" x 2-1/2" x 7/16"
(267mm x 63mm x 11mm)
Radial Corners
Lever Options
LA/SP Tubular Entry Sets pair beautifully with any of these INOX designer levers or knobs.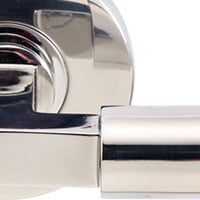 32 Bright Stainless Steel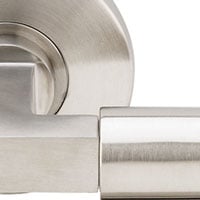 32D Satin Stainless Steel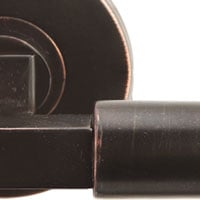 10B Oil Rubbed Bronze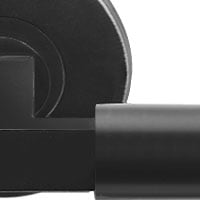 19G Graphite Black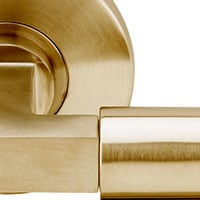 PVD4 Satin Brass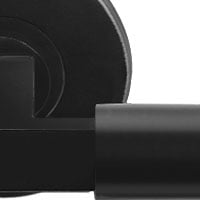 C19G Graphite Black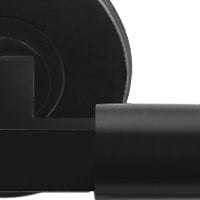 C19 CeraMax Flat Black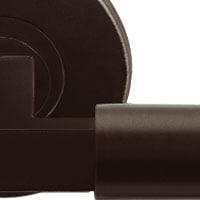 CDB Dark Bronze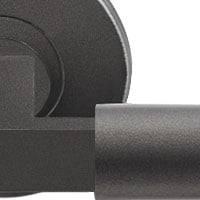 CGY Stormy Grey
Not all finishes are standard. Custom finishes including CeraMax are available with MOQ and extended lead times.