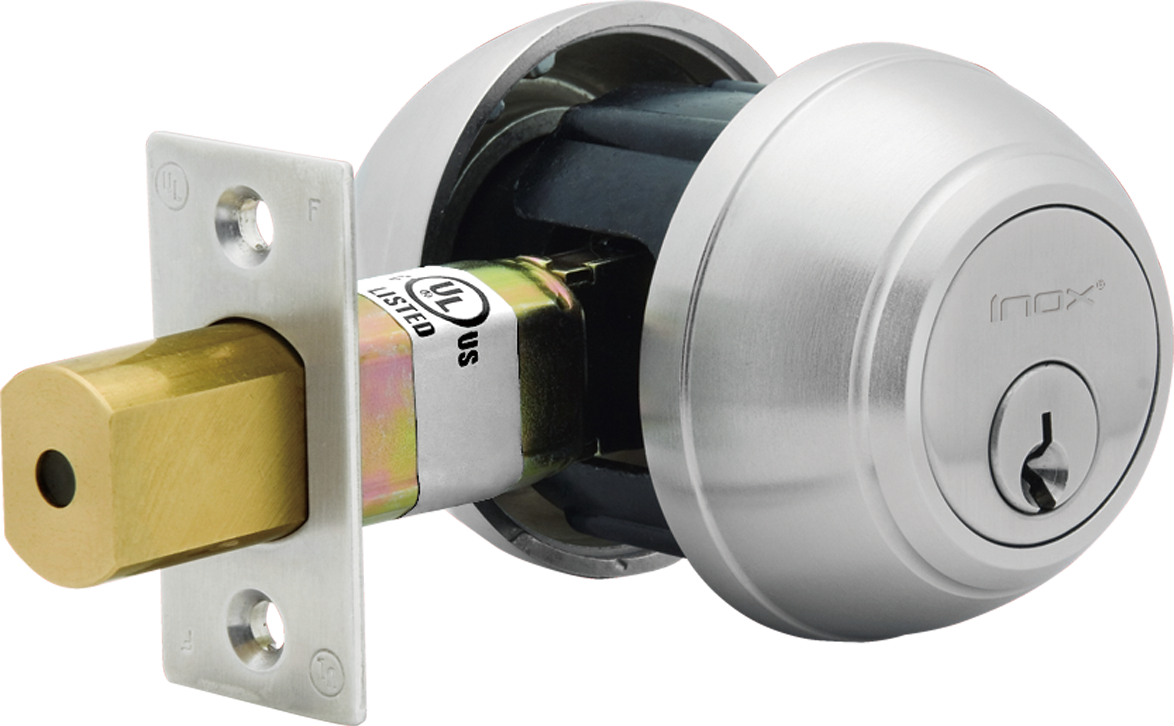 CX Series
Heavy Duty Commercial Deadbolts
ANSI/BHMA Grade 1
Features
Solid brass deadbolt with hardened steel core and 1" (25mm) throw exceeds ANSI Grade 1 security against kick-in and saw attack
2-1/2" diameter solid forged brass anti-torque housing design exceeds ANSI Grade 1 security against hammer and crowbar prying attack
High precision, pick-resistant sold brass 6 pin cylinder with anti-drill ball bearings in C Keyway meets ANSI Grade 1 security
Extra strong, all-steel latch case and mechanism
ADA compliant, ergonomically designed solid brass thumbturn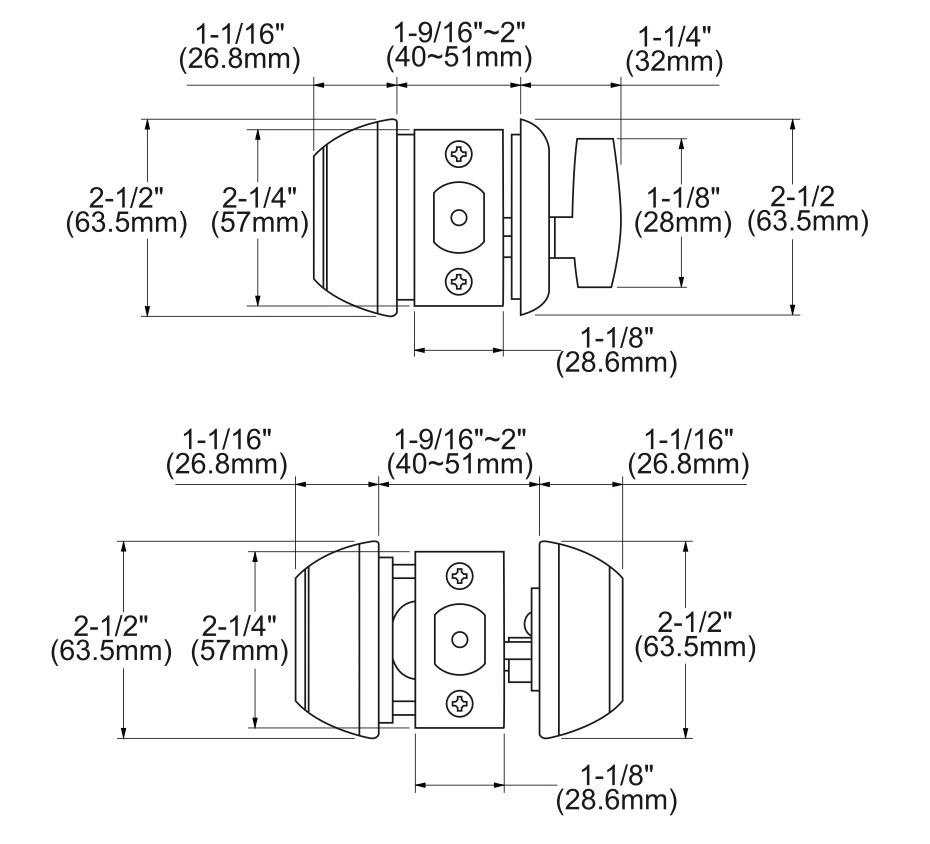 Specifications
Door Thickness: 1-9/16"(40mm) ~ 2"(51mm) doors standard
Backset: 2-3/8"(60mm) or 2-3/4"(70mm) Handing: Non-handed
Exposed Trim: 2-1/2" (63.5mm) diameter solid brass, one-piece design
Faceplate: 1-1/8"(28.6mm) x 2-1/4"(57mm) with square corners stainless steel or brass faceplate.
Deadbolt: 1"(25mm) throw deadbolt with saw-resistant hardened steel core
Strike: 1-1/8"(28.6mm) x 2-3/4"(70mm) with steel reinforcement
Cylinder & Keys: 6-pin anti-pick cylinder in Schlage C keyway keyed different with 2 brass keys per lock. Small Format Interchange Core (SFIC) available by specifying IC cores, order separately
Keying Options: Keyed Alike, Master keying, Grand Master Keying, and Construction Keying available by special order. Nickel silver keys available by special order.
Compliance
ANSI/BHMA A156.36 & A156.5 Grade 1
UL Listed for UL10B and UL10C, up to 3 Hours
UBC Standard 7-2 (1997) NFPA 252
NFPA 80 National Fire Protection - Fire Door Assembly
NFPA101 National Fire Protection - Life Safety
ANSI/BHMA A156.18 Finishes
ANSI A117.1 ADA Accessibility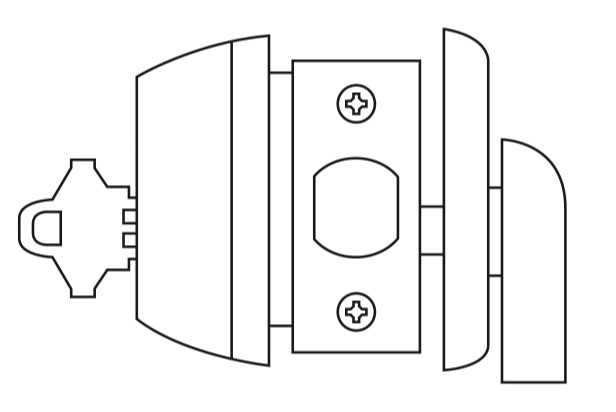 CX660 (ANSI: E1251)
Single Cylinder
Deadbolt thrown or retracted by key from outside or thumbturn inside
Bolt automatically deadlocks when fully thrown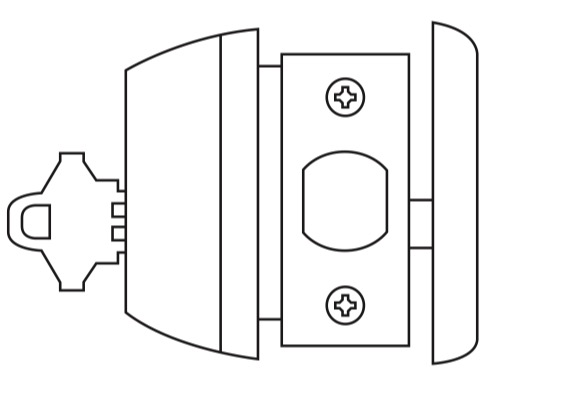 CX661 (ANSI: E2161)
Cylinder Only x Blank Plate
Deadbolt thrown or retracted by key outside
Blank plate with exposed screws inside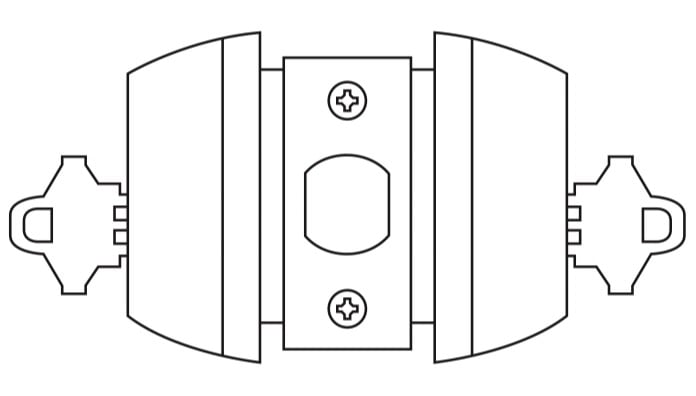 CX662 (ANSI: E2141)
Double Cylinder
Deadbolt thrown or retracted by key from either side
Bolt automatically deadlocks when fully thrown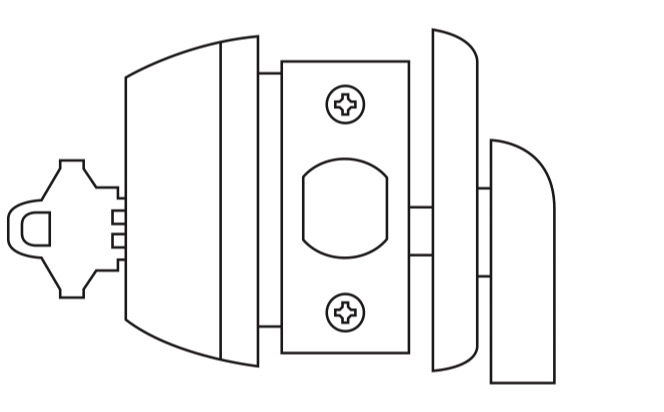 CX663 (ANSI: E2171)
Classroom Deadbolt
Deadbolt thrown only by key outside
Deadbolt retracted by key outside or thumbturn inside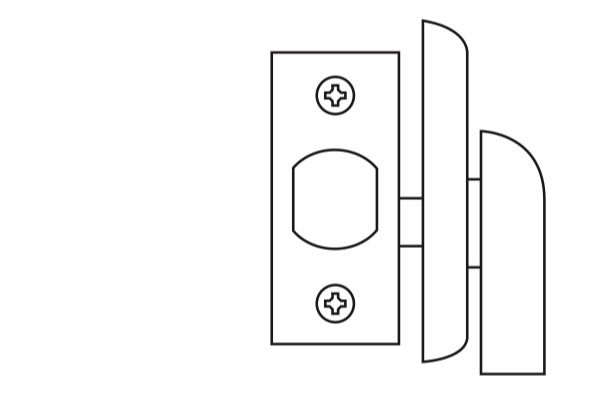 CX680 (ANSI: E2191)
Door Bolt
Deadbolt operated by thumbturn only. No outside trim. Bore halfway through door for installation visible from one side of door only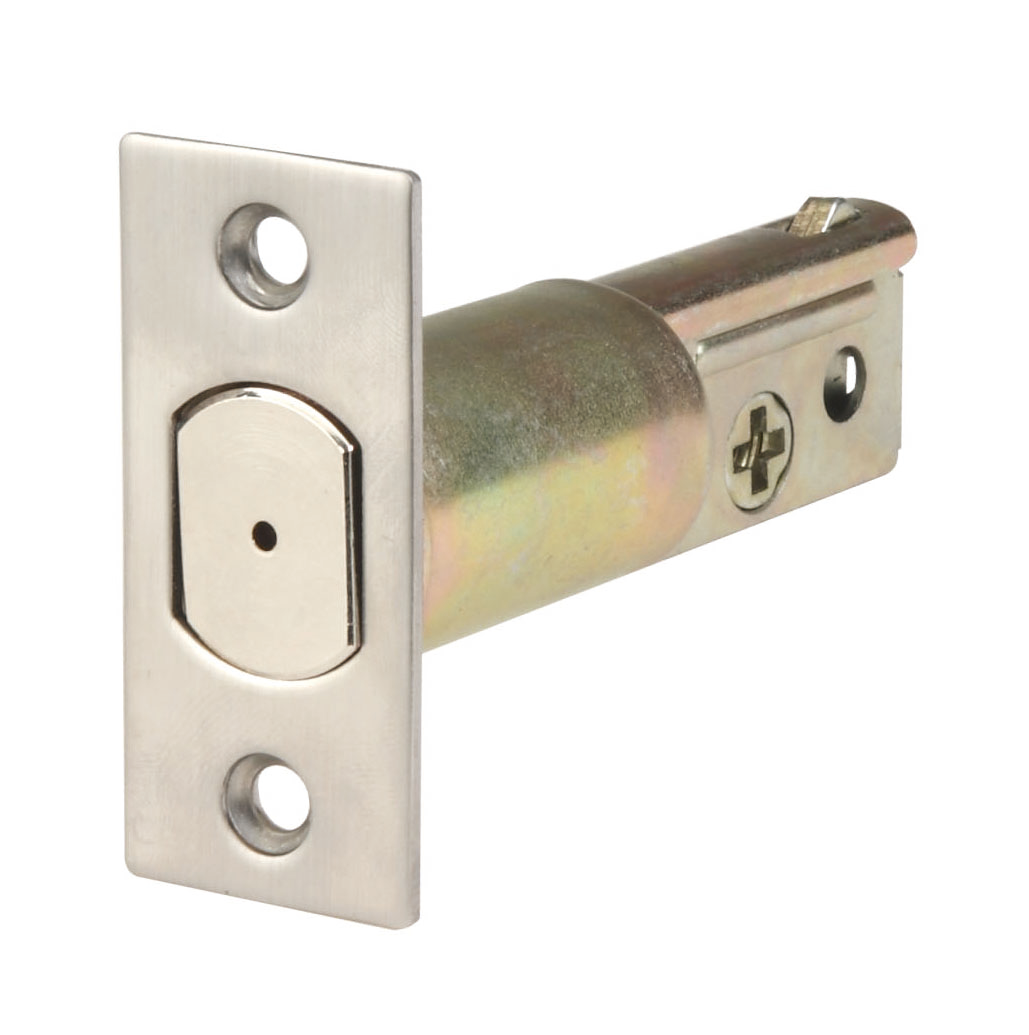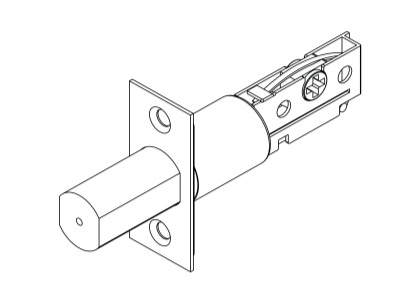 Deadbolt Strike
Deadbolt Strike 1-1/8" (28mm) x 2-3/4" (70mm) with reinforcement plate, dustbox and 3" (76mm) screws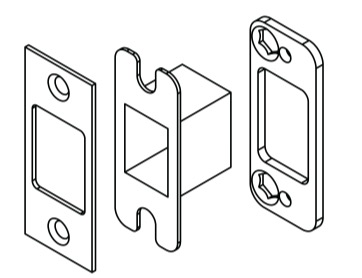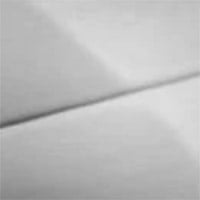 26D Satin Chrome

C19G Graphite Black

C19 CeraMax Flat Black

CDB Dark Bronze

CGY Stormy Grey